SY La Vigie
La Vigie is French for the Lookout. Picture the guy in the basket on top of the mast, the crow's nest.
It is also the name of a villa on the French Riviera built by my parents in Villefranche sur Mer, located between Nice and Monaco.
The only other vessel named La Vigie that I could locate was a search and rescue vessel in Quebec, but it does not seem to be in operation any longer, so La Vigie is really unique.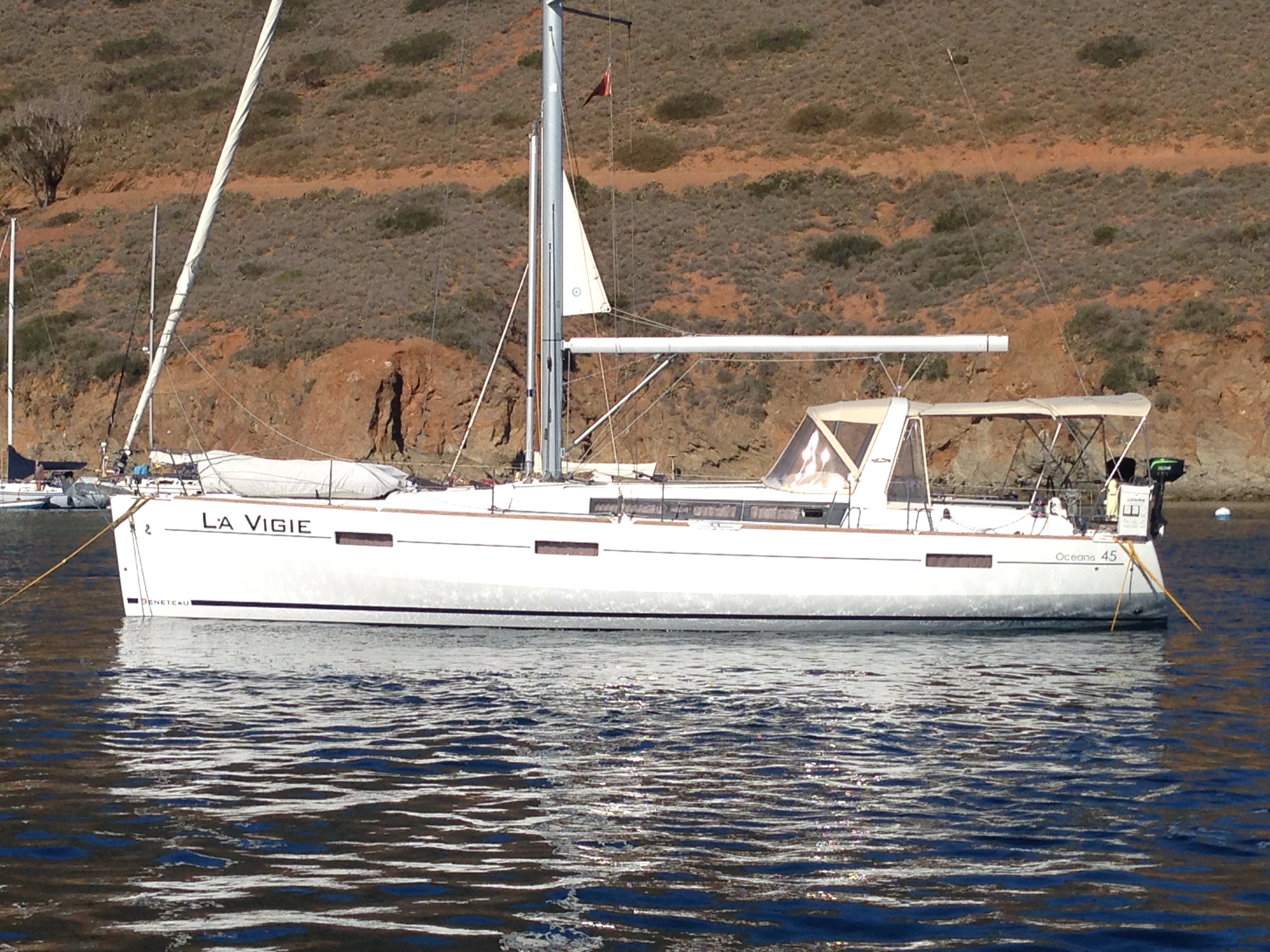 Next Steps...
If you own an Oceanis 45 or a related vessel you may be interested in our technical section that details some of the projects La Vigie went through.